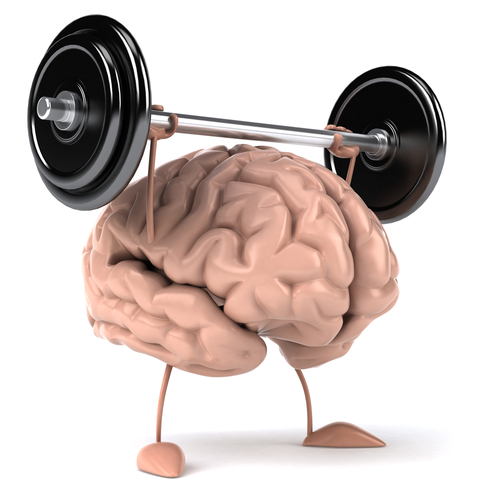 There is solid scientific evidence correlating exercise and brain health. There is also solid scientific evidence for prayer/meditation and brain health.
We also know that if we are closer to our ideal weight then our inflammation reduces greatly which helps our emotions and brain function and health.
Below we will refer to many studies showing this.
However what if we were to exercise and meditate at the same time!
At our members areas of our web site we have made available fantastic rope exercise programs that at the same time exercise the mind with prayer and meditation at the same time as strengthening the body.
At the moment we are offering a coupon which allows 70% the normal price to the members area. So join now while the coupon is active. Go to http://www.powerpractice.com.au/index.php/membership-pages/membership-subscribe-or-free-trial
Join up and remember to enter the coupon code
giveme70%discount
Also don't forget that we have our weight loss seminar on the 7th November- its actually a fat and fluid loss seminar. So if you want to reduce unhealthy fat and improve your health and body for summer then
Please ring our clinic to book in (02)65839667 soon to gain benefit from the early bird discounts.
So here is some information that you will find fascinating:-

Study: Tai Chi Boosts Mind and Body
This gentle martial arts practice that incorporates deep breathing and slow-motion poses is demonstrating physical and mental health benefits. It's no surprise that tai chi practitioners enjoy greater physical endurance, improved balance, and enhanced muscle strength and flexibility. Recent research now indicates that it also strengthens the immune system and leads to better cognition, improved sleep, and
enhanced mood and well-being. In 2014, investigators found that older tai chi practitioners had increased brain connectivity in regions controlling decision-making
and attention when compared with age-matched sedentary control subjects.
Any regular cardiovascular exercise will benefit brain health, but finding a workout that you enjoy will motivate you to continue doing it.
Prayer
Achieving Goals More Effectively Researchers at the University of Miami analyzed more than eight decades of research and found that prayer improves the ability to pursue and achieve long-term goals. Prayer affects regions of the brain that improve self-control, and people who view their goals as sacred put more effort and energy into attaining them.
source:Psychological Bulletin
Prayer and Living a Longer Life
Numerous studies have found that people who pray are likely to live a longer life. For example, an analysis of 42 studies with a total of more than 125,000 people found that in addition to private prayer, attending religious services, and being involved in other church activities predicted a longer and healthier lifespan.
source: Health Psychology
------------------------------------------------------------------------------------------------------
Many years ago, scientists demonstrated the connection between physical exercise and overall health. As a result, most of us grew up with an emphasis on physical education; people ran laps and did calisthenics because it was expected to keep our
hearts healthy and our bodies strong. In the past decade, however, major new
discoveries have shown that physical exercise not only strengthens our bodies but also protects our brains.
Over a six-month period, walkers demonstrated greater blood flow in neural circuits that control spatial ability and complex reasoning than the stretching and toning group. We experience several physiological responses to exercise. First, it releases endorphins — the natural feel-good hormone — throughout the brain. This
is the reaction that brings on a so-called "runner's high."
Regular exercise routines also improve blood circulation so that much-needed nutrients and oxygen can better nourish our brain cells. This increased brain blood flow stimulates new connection sites between brain cells, which make them more responsive to outside stimuli. Exercise also makes our bodies produce a
protein called brain-derived neurotrophic factor (BDNF), which heightens connections between neurons, allowing them to communicate more effectively
15 Minutes a Day Is All it Takes
Some people claim that they simply don't have enough time in their daily lives - that's why we developed our total body workouts that are now available in our members area combining meditation and exercise so people can commit to the kind of exercise regimen that would benefit their cardiovascular and brain health.
http://www.powerpractice.com.au/index.php/membership-pages/membership-subscribe-or-free-trial
Harvard scientists have shown that just 15 minutes of brisk daily exercise can delay age-related mental decline and lower your risk for Alzheimer's disease.
In addition, researchers at the University of Pittsburgh and the University of Illinois have shown that older walkers not only have better cognitive abilities but larger brains as well — and a bigger brain is a better brain.
Strength Training Boosts Brain
While most of the research connecting brain health to physical exercise has focused on cardiovascular conditioning, newer studies suggest that lifting weights or resistance training also supports better mental health. That is why we focus on increasing strength and tone in our exercise program.
Scientists in Brazil recently performed animal studies demonstrating that strength training and aerobic conditioning improve learning abilities and recall.
The animals demonstrated increased levels of BDNF, the protein that is linked to lower risk of dementia and better brain cell growth.
Other investigators in Japan corroborated these studies and showed that resistance training actually caused the animals' DNA to produce BDNF.
These studies indicate that building muscle strength leads brain cells to perform gene expression, which is the process by which information contained within the gene is used to synthesize genetic products such as proteins.
Scientists have confirmed that strength training is good for humans as well. Dr. Teresa Liu-Ambrose at the University of British Columbia demonstrated
that women who lifted weights showed improved mental function when compared with control subjects.
Benefits were also shown for reasoning and attention skills, which are controlled by the frontal lobe — our "thinking brain."


Weight loss Seminar - Shedding Unhealthy Fat
Our last seminar for Shedding unhealthy Fat- losing weight easily and with unique methods has been extremely satisfying and encouraging. So We are holding the follow up seminar in early November. Please click this link to find out the details of the seminar and be sure to get the fantastic early bird discounts.
Click here to find out more.